Celebration of Wholeness and Healing Tonight (Wednesday)
November is a special time of year. It is a wonderful time to give thanks for all the blessings in our lives. Tonight (Wednesday) the drumming/healing service will honor our brothers and sisters in the Native American Church. As a sign of our appreciation, the sacred reading for this service will be a letter written in 1852 from Chief Seattle to the president of the USA.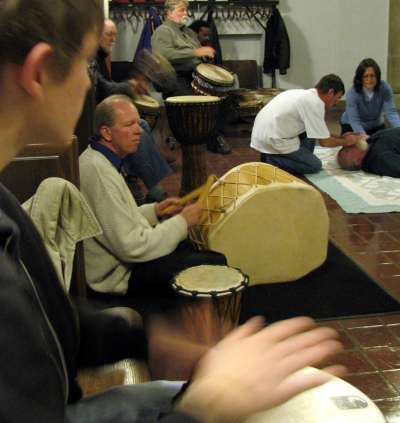 Please join us tonight. Drumming starts around 6:30 and the liturgy is at 7:00. Bring your drums and other instruments and experience a sacred night of healing and wholeness. Remember you are welcome to come and go as it works best for your schedule.
Healing Service Sunday Also
This coming Sunday, November 14, there will be a tradtional healing service taken from the Irish Book of Common Prayer at the Sunday 10 am worship service.

Please join us as the Holy Spirit moves you. Also please pray that both services have a special anointing of love and grace.
Hawley Todd, TSSF