A spiritual home where all are welcome; a healing place in a broken world.

Issue 143, August 27, 2011

Special Family Service and "Heavenly Meal from the Blessed Grill" Tomorrow




Tomorrow's 10 am worship is a special family service. Then, stay after the service and join us for our "heavenly meal from the Blessed Grill."

Our meat will be grilled outside for us to "picnic" on in the Great Hall.

Dear Friend,

Don't let vacations or summer visitors impede your worship. If you're away, visit another church (and steal ideas to bring back to Grace). If you're at home and have visitors, bring 'em!

Ken


Thanks to ...

Prayers





Please keep these people in your prayers for their special needs:

Jonathan S., Noah, Chico & Ponda, Lauren, the Daniel family, the Cavalieri family, Virginia Chapel's family, Anne, Darryl, Caleb & Joshua, Brian, Kim & Robb, Erik, Alison, Alexis & Nathanael, Marie, Irene Bryeans, Dean Bryeans, Diane, Maxwell & family, Barbara, Beverly, Bob and Rita, Mrs. Tylicki, Father John, Father Bob, Alice, Christine Zunig and Austin Hagedorn and family.

Please pray for all on our prayer lists and the following members and supporters who are not always able to attend services: M. Back, M. Bellows, J. Carroll, E. Gscheidle, N. Hall, A. Henneberg, J. Henthorn, E. Kelly, N. Koester, C. Phethean, E. Pinto, M. Ratliff, C. Relyea, MJ Showers, and J. Strohmeier.

Requests for prayers may be called in to the church cell phone: 513-763-9520. Please also indicate whether the name of the prayer recipient is to be listed in the bulletin.


Pastoral Care

If you need pastoral care or know of someone who does, please call or email the office (513-541-2415, office@gracecollegehill.org). Keep us informed about about illness, hospital stays, requests for visits, communion, and prayers for special concerns.


News Shorts

If you are able next Sunday, please bring a non-perishable food item, or monetary contribution, for the College Hill Food Pantry.


New Life Furnature is a local non profit organization that collects gently used furniture for local families and individuals in need--specifically people coming out of homeless shelters or have recently fled an abusive situation and are starting over. They kindly ask for your gently used furniture if you have any to donate. They pick up free of charge. Please contact Holly or Tim at: 313-0530 or click here and fill out a donation request form. Thanks !

The worship volunteer schedule is posted here. Check now to see if you're scheduled. If you can't make it, find a replacement and let webmaster@gracecollegehill.org know. If you'd like to participate more actively in our worship in any way, let Worship Team Chair Judy Handy (513-681-5829, jhandy23@cinci.rr.com) know.

Our diocese has completely reformatted their web site and it has a great new look. See it here. Your editor went browsing through it last week, and found some really useful information there.

If you'd like an uptodate copy of the name and address section of the Grace Church directory, let the editor know (eGraceNotes@GraceCollegeHill.org).

The African-American flag from the front of the church has worn out. A replacement costs $25. If you'd like to donate, go here, or send in a check.

Coming Events





The online Grace Church Calendar lists most everything we know about that's happening at Grace Church. If something's not listed, or if you see errors, please tell the office (office@gracecollegehill.org).

'missio' Conference September 30-October 1



missio is a gathering of emerging church leaders, mainline leaders, and Fresh Expressions practitioners, for conversation and collaboration in (re) imagining church in ways that are radically incarnational and contextual to embody the Gospel and Reign of God in today's culture.

missio is an opportunity for people in traditional congregations to dialogue with leaders of emerging Christianity, to discover innovative resources for building community through radical hospitality, emergent worship, and missional church planting within a postmodern and post-secular world. missio will explore what it means to be what the Archbishop of Canterbury, Rowan Williams, calls a "mixed-economy church," where traditional congregations and new expressions of church work together to participate in God's mission in the world. Bring a team from your congregation to missio and learn to engage God's mission in new and fresh ways!

The conference will be held at Christ Church Cathedral downtown, starting at 2pm Friday, September 30 and ending at 4:30 pm Saturday.

For more information, click here.

The conference is free for Grace Church members and friends, through the generosity of a friend of Grace. Register here, pay the registration online, and then email eGraceNotes@gracecollegehill.org to get reimbursed.

Interested in Grace's Money?



From Senior Warden Roger Perna:

We need to revitalize the finance committee and meet on a regular basis. I also would like the finance committee to take on the responsibilities of general financial matters, budget, and stewardship.

I would like the finance committee to begin meeting in September on the 2nd Wednesday of each month, which will be the 14th of September. The meeting time will be determined by the members of the committee.

Please consider whether you can serve on this committee. We need as many people as possible involved in these matters.

Email Roger at seniorwarden@gracecollegehill.org
"Grace Center" Page Promotes Use of Grace's Building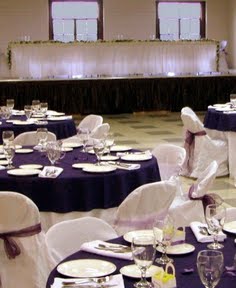 Grace Center
is a new page on Grace's website that promotes the use of our building for weddings, banquets, and meetings of all kinds. If you know anyone who might use Grace as the site of a wedding, a reception, an organizational meeting, a concert, or for anything else our wonderful facility is suited for, contact the office (513-541-2415, office@gracecollegehill.org) to be referred to a person who can discuss details.
More use of Grace's facility means more service to the community and more maintenance money in Grace's pocket.
The page is a work in progress so if you have thoughts on how it might be improved, do let us know at
webmaster@gracecollegehill.org
.
eGraceNotes is published every week or two or three. Our primary purpose is to help keep members and friends of Grace Church up-to-date on what's happening at Grace.

While we try our best to represent the Grace Church congregation, opinions expressed here are not necessarily those of anyone other than the editor (and perhaps not even his!).

The content of eGraceNotes depends on what news is provided us. Thus, the fact that something appears or doesn't appear in eGraceNotes is more likely a matter of whether or not someone provided information to publish rather than editorial bias. Send news that you think would be interesting to eGraceNotes@GraceCollegeHill.org.

Photos in eGraceNotes are often edited to remove extraneous material.

Ken Lyon, Editor.