A spiritual home where all are welcome; a healing place in a broken world.

Issue 144, September 12, 2011

Dear Friend,

This was an especially rewarding eGraceNotes to complile, because it tells such a good story of what Grace Church is about.

See articles below about people eagerly contributing their money and volunteering their time. Read about the impact we had on a person who was part of our community. Read about worship that helps make sense out of the seemingly senseless. Read about a feast that provided not only spiritual nourishment, but actual physical nourishment for some who needed just that.

Read all about it and be thankful. I am.

Ken


Grace Church Remembers 9/11

Even ten years later, the events of September 11, 2001, remain hard to process for individuals and for our nation as a whole. It is moments like these when religion can be especially helpful.

Your editor believes that Grace Church and our bishop were among those who provided especially helpful perspective.

Grace's special worship service on Sunday, 9/11, contained several elements that helped worshipers interpret the tragedy of September 11. You can read exerpts of this special service

here

.

In addition, you can read Bishop Breidenthal's

A Reflection on September 11 here

.

Grace Homecoming & Cookout--The Blessed Grill-

-Draws a Crowd

The

Grace Homecoming & Cookout--The Blessed Grill-

-drew a crowd estimated as high as 65 people to Grace Church on Sunday morning August 28--including several newcomers. Worship started at 10 am in the (air-conditioned) Great Hall, followed by luncheon provided by members and friends of Grace. Pictures tell the story best. See them here.



Thanks to ...

... All

who helped make the August 28 worship service and Blessed Grill the special family gathering that it was. It was particularly nice to be able to both welcome new folks and reconnect with others. We so appreciate all the contributions of ideas, time, effort, decorations and food!

...the Worship Team for writing the new Prayers of the People.

.

..Mary McLain for having taken the responsibility for printing our service bulletins for such a long time.

...the Ohio State Parolees for yard work, mopping, trash removal, and especially for the thorough cleaning of the kitchen under the direction of Chuck Bowles! And to all the other volunteers who worked: Wanda Miller, Roger Perna, Bob Jones, Grace Staples and Mary McLain.
... The people who provided pictures of the

Grace Homecoming & Cookout--The Blessed Grill

: Walter Handy, Wanda Miller, Virginia Chapel, J White.
... The Worship Team, under the leadership of Judy Handy, for making our 9/11 service a particular help in interpreting the meaning of the events of ten years ago.
... Fr. Bob Hufford, Fr. John Bower, Fr. David Howard, the Rev. Alice Connor and Hawley Todd, TSSF, for ably leading our worship services. You can read their mini-biographies here.

...All

for making our Snack 'n Chats successful

(we plan to continue them)

.

...All

who donate to the College Hill Food Pantry.

We're sure that we've left out many of the people who deserve our thanks. Let us know who we've missed by clicking

eGraceNotes@GraceCollegeHill.org

.

Look Ma, No Leaks!

Roof over the office BEFORE.


Roof over the office AFTER.


The long-awaited repairs to Grace's roof were completed on August 23. No leaks have been observed since then, even during the recent heavy rains.

Hundreds of roofing slates were replaced. Two leaking flat rubber roofs over the ends of the transept were fixed: the flat rubber roof over the Peace Chapel was replaced and the similar flat roof on the opposite side was repaired. Repairs were made to ridge caps, flashing and some limestone caps.

Still to be repaired is interior water damage on both ends of the transept.

The repairs were made possible by generous gifts by members and friends of Grace, and by compensation from our insurance company for the portion of the roof damage that was deemed to be caused by high winds.

Senior Warden Roger Perna reports that we now have an interesting situation: The total of gifts received for roof repairs plus the insurance settlement is more than enough to cover the cost of the repairs. Dealing with the surplus will be on the agenda for this coming Sunday's Mission Council meeting.

Says Roger Perna, "We're thankful that the Lord has blessed us with people with generous hearts. This is what Grace Church is all about."

Get Closer to God by Studying the Bible

Our Lectionary Bible Study will begin this Wednesday, September 14. We will be meeting on Wednesdays at 11 AM and again on Thursdays at 7 PM. We decided on these times to give opportunity for those who are available during the daytime and those who work during the daytime to be able to attend the Bible study.

Each week, we will be discussing the upcoming Sunday Scripture lessons.

This week's study will include Exodus 16:2-15 (The Israelites are blessed with manna from heaven), Psalm 105 (Praising God for keeping his covenant with Israel), Philippians 1:21-30 ("to live is Christ, to die is gain . . ."), and Matthew 20:1-16 (parable of the workers in the vineyard). If you can, please read these passages before coming to the Bible study. You can read the lessons here.

We will have plenty copies of the Bible to read from; you are encouraged to bring your own Bible if you have one.

Sincerely, Roger Perna

Perspective from Former Organist Jonathan Tan

Roger Perna reports:

I recently received a very kind email from Jonathan Tan. He said,

"Grace was the best parish I worked with because of the warmth and enthusiasm of the parishioners."

Jonathan has helped us remember why we are here and what we can do; this small group of God loving people can accomplish much in His name.

The above engendered this reflection by Hawley Todd:

How does Grace Church measure success? How do we know that we are doing what God desires? Each of us will find our own answers.

For myself, success is never about numbers. While at St Thomas my teaching staff for the Sunday School was always between 50 -60 teachers every year. Yet it was a smile on the face of a child or a note like Jonathan sent us that for me was the benchmark of success.

Please never lose sight that sharing love and transforming lives is what we are about. And that tends to happen one person at a time

Thanks be to God for our Senior Warden sharing this with us!

Prayers





Please keep these people in your prayers for their special needs:

Jonathan S., Noah, Chico & Ponda, Lauren, the Daniel family, the Cavalieri family, Virginia Chapel's family, Anne, Darryl, Caleb & Joshua, Brian, Kim & Robb, Erik, Alison, Alexis & Nathanael, Marie, Irene Bryeans, Dean Bryeans, Diane, Maxwell & family, Barbara, Beverly, Bob and Rita, Mrs.Tylicki, Father John, Father Bob, Alice, Christine Zuniga, the Hagedorn family, Nathaniel, Zachary,and Bonnie.

Please pray for all on our prayer lists and the following members and supporters who are not always able to attend services: M. Back, M. Bellows, J. Carroll, E. Gescheidle, N. Hall, A. Henneberg, J. Henthorn, E. Kelly, N. Koester, C. Phethean, E. Pinto, M. Ratliff, C. Relyea, MJ Showers, J. Strohmeier, and M. Nolan.

We also offer prayers of thanksgiving for the lives of Steve and Ken.

Requests for prayers may be called in to the church cell phone: 513-763-9520. Please also indicate whether the name of the prayer recipient is to be listed in the bulletin.

Pastoral Care

If you need pastoral care or know of someone who does, please call or email the office (513-541-2415, office@gracecollegehill.org). Keep us informed about about illness, hospital stays, requests for visits, communion, and prayers for special concerns.

News Shorts

Now that the weather is cooler, Sunday worship has moved back to the church from the air-conditioned Great Hall. The weekly Snack 'n Chats will usually be in the Small Assembly Room on the ground floor.
The worship volunteer schedule is posted here. Check now to see if you're scheduled. If you can't make it, find a replacement and let webmaster@gracecollegehill.org know. If you'd like to participate more actively in our worship in any way, let Worship Team Chair Judy Handy (513-681-5829, jhandy23@cinci.rr.com) know.
Our diocese has completely reformatted their web site and it has a great new look. See it here. Your editor went browsing through it last week, and found some really useful information there.
If you'd like an uptodate copy of the name and address section of the Grace Church directory, let the editor know (eGraceNotes@GraceCollegeHill.org).
The African-American flag from the front of the church has worn out. A replacement costs $25. If you'd like to donate, go here, or send in a check.

Coming Events


Celebration of Wholeness and Healing Wednesday Night.

It's time again for another drumming and healing night at Grace. The drummers start around 6:30 pm or whenever the Spirit moves them. I have a short liturgy at 7 pm. As we have in the past, there will be a special intention of praying for World Peace.

Please feel free to join us whenever you can during the evening. We often go until at least 10 pm. Also please feel free to leave whenever you desire. This is a free flowing evening where we ask God to bless each of us in whatever ways we most need love, light and grace. If you are unable to attend in person, please join us in spirit. Pray for us and ask God to bless and fill yourself and us to overflowing!

Did I mention that it will be held on Wednesday September 14?

Blessings to you!!!! - Hawley Todd, TSSF

The online Grace Church Calendar lists most everything we know about that's happening at Grace Church. If something's not listed, or if you see errors, please tell the office (office@gracecollegehill.org).

The Rev Alice Connor Returns

On September 4, we were pleased to see the Reverend Alice Connor return to celebrate Eucharist with us at our 10 am Sunday worship service.

Alice is an Episcopal priest who (according to

The Edge House website

) is currently the fearless leader of the Lutheran Campus at the Edge House near the University of Cincinnati Campus.

Three Volunteer to Help Manage Graces Finances



In response to a call for help from Senior Warden Roger Perna, Chuck Bowles, Mary McLain and Ruth Bertram have volunteered to help Treasurer John Thayer and the Senior Warden manage Grace's finances.

Thank them when you see them!

Four Volunteer to Help with the Service Bulletin


A couple of Sunday's ago, Worship Team Leader Judy Handy stood up during announcement time and asked for volunteers to help prepare the Sunday Service Bulletin.

Judy's happy to report that we immediately heard from four volunteers: Madeena Nolen, Rhonda Sharp, Albertha Howard and Dee Howard.

ReelAbilities NY Disabilities Film Festival comes to Cincinnati Sept. 10-22

The ReelAbilities NY Disabilities Film Festival presents Award-winning films and engaging special presentations that celebrate the lives, stories, and art of people with disabilities. Share the spiritual life of a young boy with Down Syndrome preparing for his Bar Mitzvah, a blind man realizing his dream of broadcasting about major league baseball, an autistic boy finding refuge from bullying, two shy deaf people embarking on love, and more.

Never shown before outside New York, this festival of nine films will be shown at the Mayerson JCC, the Cincinnati Art Museum, College of Mt. St. Joseph and Xavier University. April Kerley, a local US Paralympian and teammate to cast members of Warrior Champions will speak after showings of this film about four Iraq War veterans who returned home with life changing injuries that they turned into Olympic dreams.

Schedules, movie trailers and tickets are available here. at . Tickets should be purchased in advance due to limited space. General admission is $10/film, $7 for students and seniors 60+. Sponsored by several Cincinnati arts and human services non-profits including the Episcopal Community Services Foundation.
'missio' Conference September 30-October 1


missio is a gathering of emerging church leaders, mainline leaders, and Fresh Expressions practitioners, for conversation and collaboration in (re) imagining church in ways that are radically incarnational and contextual to embody the Gospel and Reign of God in today's culture.
missio is an opportunity for people in traditional congregations to dialogue with leaders of emerging Christianity, to discover innovative resources for building community through radical hospitality, emergent worship, and missional church planting within a postmodern and post-secular world. missio will explore what it means to be what the Archbishop of Canterbury, Rowan Williams, calls a "mixed-economy church," where traditional congregations and new expressions of church work together to participate in God's mission in the world. Bring a team from your congregation to missio and learn to engage God's mission in new and fresh ways!
The conference will be held at Christ Church Cathedral downtown, starting at 2pm Friday, September 30 and ending at 4:30 pm Saturday.
For more information, click here.
The conference is free for Grace Church members and friends, through the generosity of a friend of Grace. Register here, pay the registration online, and then email eGraceNotes@gracecollegehill.org to get reimbursed.
"Grace Center" Page Promotes Use of Grace's Building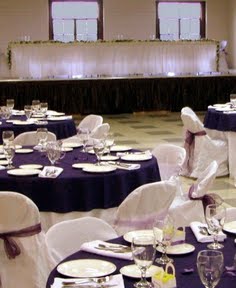 Grace Center
is a new page on Grace's website that promotes the use of our building for weddings, banquets, and meetings of all kinds. If you know anyone who might use Grace as the site of a wedding, a reception, an organizational meeting, a concert, or for anything else our wonderful facility is suited for, contact the office (513-541-2415, office@gracecollegehill.org) to be referred to a person who can discuss details.
More use of Grace's facility means more service to the community and more maintenance money in Grace's pocket.
The page is a work in progress so if you have thoughts on how it might be improved, do let us know at
webmaster@gracecollegehill.org
.
eGraceNotes is published every week or two or three. Our primary purpose is to help keep members and friends of Grace Church up-to-date on what's happening at Grace.

While we try our best to represent the Grace Church congregation, opinions expressed here are not necessarily those of anyone other than the editor (and perhaps not even his!).

The content of eGraceNotes depends on what news is provided us. Thus, the fact that something appears or doesn't appear in eGraceNotes is more likely a matter of whether or not someone provided information to publish rather than editorial bias. Send news that you think would be interesting to eGraceNotes@GraceCollegeHill.org.

Photos in eGraceNotes are often edited to remove extraneous material.

Ken Lyon, Editor.